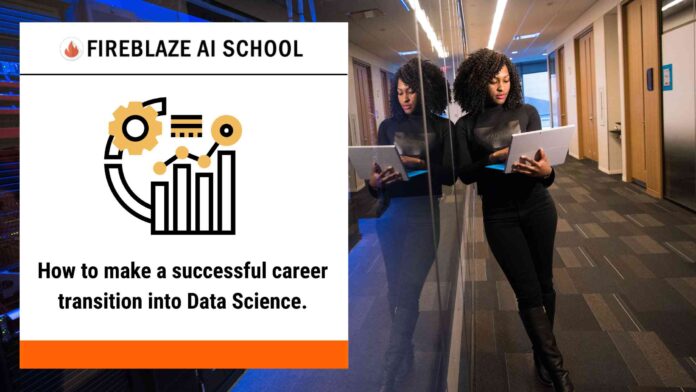 Introduction To career transition into Data Science
The data science career track definitely feels shiny new and appealing. It is relatively new and one that has gained serious traction in the recent decade. But are you someone who comes from a completely non-technical background? Do you find also data science and analytics appealing but are afraid to transition from your extremely stable job? Changing job streams can feel something like trying to board a train that's already left the platform. It may seem like a hustle, to start from the get-go in something entirely new.
One of the most common concerns with professionals seeking a career switch is, "Do I need to come from a technical background in order to make it as a data scientist?" The answer – No. For career transition into Data Science, a programming background is not a prerequisite for data science. That being said, you do need to hone on some basic coding and mathematics.
Let's start with some steps you need to follow for a successful career move!
Technical Steps
General Steps
1. Revise basic math and statistics

Most AI and ML algorithms are based on some mathematical model. In addition to this, statistical analysis and model evaluation requires knowledge in probability and statistics. So it's best if you brush up on these skills to make the best of data science!

1. Build your network

Communicate and share what you learn and develop with people of similar interests. This can also be within your own industry. For instance, if you're someone from the healthcare domain, statistical insights from global COVID data are probably more useful and comprehensible for you. You can share the information that you've gained with your peers so that healthcare professionals can leverage the data.
2. Pick up on some programming skills

Most of you probably have some or the other experience in dabbling around with Excel spreadsheets to create formulas and charts. That is actually a pretty good start!
However, data science does require programming knowledge in Python or R. If you're someone who's making a switch and looking for a great career in data science, then Python should be your go-to option. It is in high demand within the industry. Plus, it's beginner-friendly!
In addition to this, it's best that you also become familiar with manipulating and querying on databases with SQL.

2. Fight imposter syndrome

This is a common obstacle faced during any career switch. Remember to keep yourself motivated and don't doubt your abilities in any step.
3. Learn how to use DataViz Tools

For most experts in various fields, learning how to use data visualization tools is probably the smartest move of them all. There are numerous certifications available to master Tableau, Power BI, Alteryx, Salesforce, etc. Understand your domain's requirements and get your hands on these courses.
3. Start thinking logically and become a problem solver

Data science also requires the ability to solve problems with creative and logical thinking. Try implementing some projects in Kaggle and boost your problem-solving skills.
Let's move on to how professionals from different data streams can make their presence known in the world of data science. A career transition into Data Science
1. Transition from Software Development to Data Science
This is probably one of the most commonly witnessed transitions into Data Science. If you are a software developer with some experience under your belt, machine learning engineer or data engineer must be your sought-after career options.
Many software engineers making the move to data science make the mistake of only learning machine learning algorithms and models. There are undoubtedly many libraries and packages you need to cover on. While that is an excellent and vital tactic, there are also other basics you need to make ground on.
Basic probability and statistics – Learn how data can be leveraged using different distributions. Brush up on probability metrics as they are essential in testing and evaluating models.
SQL – This is something you have already used throughout your time as a software developer. Practise making triggers and functions to make the most out of data.
Reporting and communication – Working as a software engineer, you're probably used to being behind the scenes when it comes to application and website development. However being communicative and working on your soft skills is a must in the data science domain. Learn how to make compelling reports, graphs and interactive dashboards with the help of data visualization libraries and applications (Tableau, Power BI etc.)
There is absolutely no denying your technical prowess. You already have a heads up in understanding and implementing programming languages. All you need is to revise statistics and focus on certifying yourself in using analytics tools.
2. Career Switch from Finance to Data Science
Juggling with numbers and data comes naturally to finance specialists. With their vast reserve of knowledge about market speculations and probability, they're already halfway there when it comes to making a move to data science! You already possess knowledge about the financial domain. It makes sense to switch to jobs concerning Quantitative Finance and Financial Data Scientist.
| | |
| --- | --- |
| Have's | Don't Have's (Need to learn) |
| > Educational background – You have certified skills and applied knowledge in mathematics, statistics, finance, accounting, consulting, business analytics, risk management, financial reporting, and project management. | > Coding skills – In order to implement ML models and algorithms, you need to understand basic syntax of either R/Python |
| > Dealing with large datasets – You are able to effectively gain insights and communicate them to stakeholders to enable data-driven decisions. | > Data mining – You will also need to gain knowledge to gather the right data, evaluate and transform it to obtain quantitative and qualitative insights. |
3. Transition into Healthcare Analytics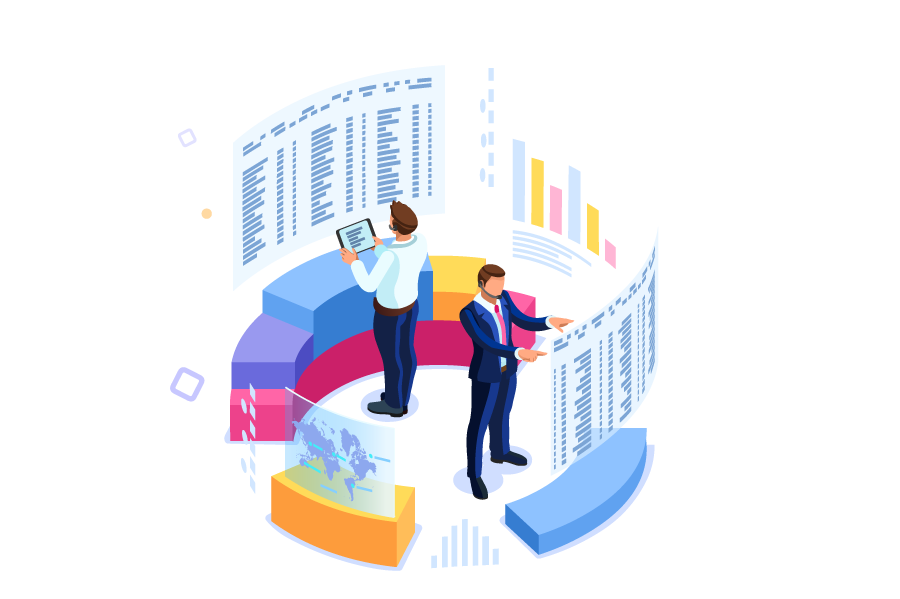 Healthcare data analysts help improve medical outcomes using data from a variety of sources. Healthcare analysts are popularly known to work on the business side of medicine, improving patient care, or streamlining the way things are run.
If you possess some basic knowledge in the healthcare domain, this is a very viable option. Some industries that require healthcare analysts are –
Government healthcare departments
Private hospitals or public sector hospitals
Analytics team of multinational companies
Diagnostic centers
Health insurance companies
These are some requisites to make your switch into a wonderful career in Healthcare Analytics
Experience in SQL and dealing with healthcare and patient records.
Practical knowledge of the sector, such as how hospitals are run, how diseases and illnesses progress, or experience as a healthcare practitioner.
Bachelor's degree with technical skills or mathematical courses.
Communication and decision-making skills
4. Career Switch from Marketing to Data Science
Though a professional in sales boast of skills quite unlike one of a data scientist/analyst, marketing teams in organizations are known to work very closely with analysts to understand business insights. A job in the marketing domain is also data-heavy. If you're someone who finds interest in presenting data to stakeholders and clients over mundane cold calls and maintaining relationships, a switch to data science may be the right call! Professionals in sales seek jobs as Business Analysts, Business Intelligence Experts and Marketing Analysts.
Some skills that are essential to pick up if you are someone from the sales domain, looking for data science job roles in the same domain –
Learn statistics and probability concepts. This is essential to understand machine learning models and algorithms.
Understand how visualizations work. Study about acquiring the right insights from data. You're probably also used to working with spreadsheets. Enhance your Excel skills by learning Power Pivot, DAX querying, and VBA.
Leverage your background in Business Development. The ultimate aim for data scientists and analysts is to arrive at solutions to drive businesses. You already own the skills to enhance businesses and generate profits. All you need now is the knowledge to make the most of customer data and develop models.
Be a certified professional is using existing data visualization tools like Tableau, Google Analytics, Power BI etc.
5. Transition from HR to Data Science
This career switch is seemingly the most confusing of the lot. But data science has become increasingly relevant to manage people and relations within an organization as well. An HR professional can leverage their skills along with some technical knowledge into something called workforce analytics.
For instance, many MNCs use data scientists in the HR domain for "workforce analytics" to understand employee churn, project ROIs, leadership development and to improve diversity metrics. Models used for workforce analytics would also translate well to universities and educational/behavioral health institutions since these are all domains requiring "people skills" and a strong understanding of behavioral psychology.
Skills required for this transition are –
Understanding and making most of the data. This includes brushing up on statistics and mathematics.
Leveraging data visualization tools to generate insights (Tableau, Power BI, Excel etc.)
Working on people data and understanding relationships and patterns (eg. is a raise in salary essential to employee morale)
Conducting surveys and gathering data.
6. Entering the Data Science World as a Mechanical Engineer
Are you a mechanical engineer stuck in a rut of unchanging machines, tools and benchmarks set by the production industry? If you think you're adept in mathematics and programming, hop on the data science train.
Fields within the mechanical and the production domain that demand data science skills include operations research, supply chain management, and implementing process improvement techniques. Along with this, expose yourself to programming in R/Python, learn about distributed systems and machine learning algorithms as well. Industrial engineering and supply chain managers are some emerging jobs within the mechanical engineering domain.
7. Career Transition from Electrical Engineering to Data Science
Someone with an EE background could seam effortlessly into the data science picture. You read that right! With a strong foundation in mathematics and programming knowledge, you have already bagged some elementary milestones. Coupled with knowledge of applying machine learning algorithms and understanding the process of EDA, you will be rearing to go.
Electrical Engineers having a bachelor's degree in engineering/technology can blend into any data science job. But with the knowledge they possess, many tend to take up jobs as Systems Analysts or System Engineers. A lot of data also needs to be collected and analyzed from IoT devices and sensors, where engineers with an electronics background can be very useful.
In this article, we discussed career transition into Data Science. There is undeniably a lot of overlap between any xyz domain and data science. Work on leveraging your domain knowledge and gain a basic foundation in data science. Along with gaining essential skills, it is also vital for people making career transitions to network properly. When you network, you're simply connecting to people who have similar interests, getting their take on data science topics, and getting a peek into their careers. Finally, if you're thinking about pivoting into the world of data science, emerge yourself in the data science community. Attend relevant workshops and there also many mentors out there interested in imparting their knowledge. Hope this article was able to inspire you into making your desired transition.